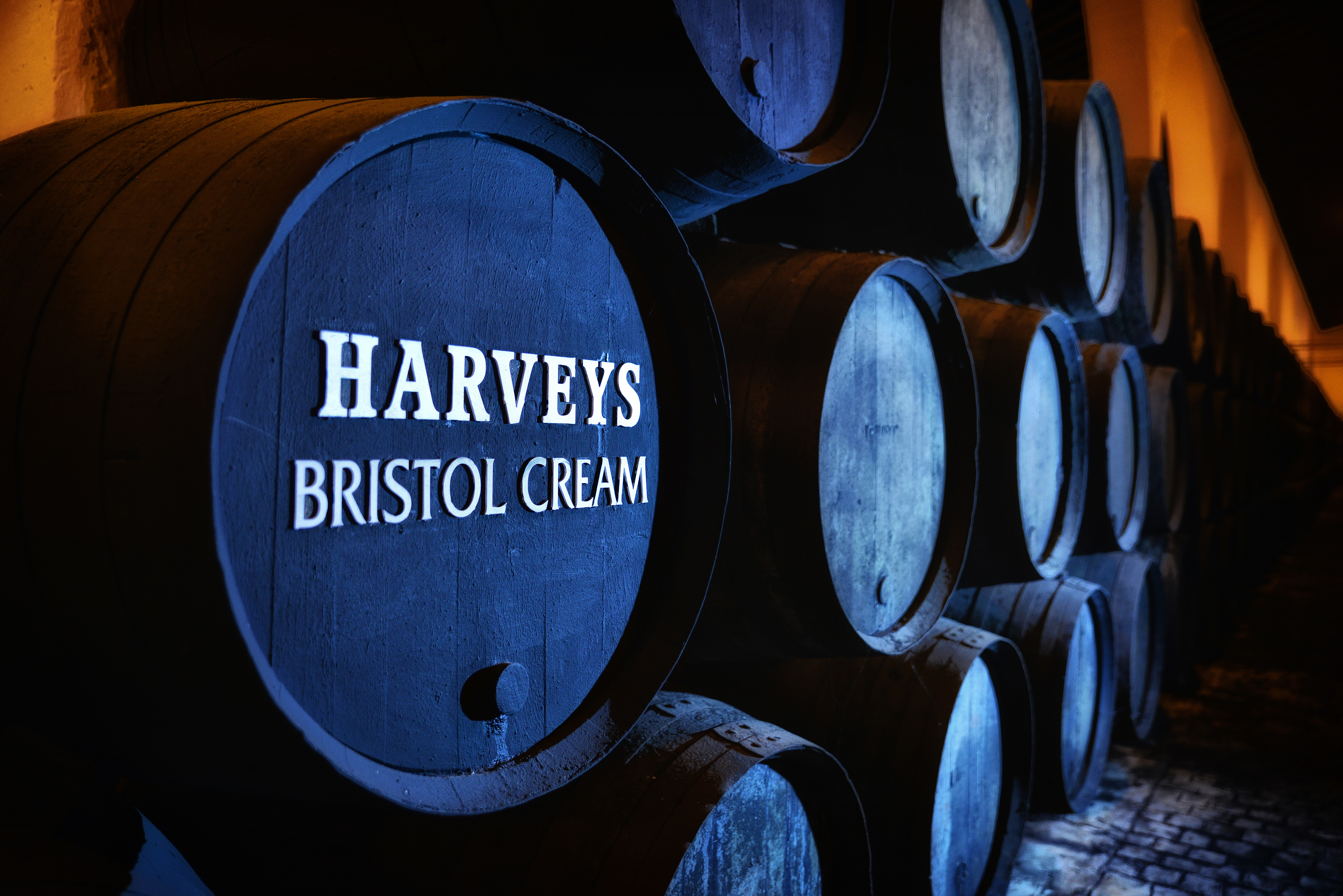 HARVEYS Bristol Cream is the #1 Sherry in the USA and in the world. It is a unique Sherry created in 1882, a blend of Fino, Amontillado, Oloroso and Pedro Ximenez Sherries, which have been aged separately using the Solera system averaging between 3 and 20 years of age.
Harveys is mahogany in color with antique gold notes. On the nose it is  delicate, fruity, fresh and aromatic with notes of raisins and hints of caramel. On the palate smooth, creamy and elegant highlighting the fruitiness of the Pedro Ximenez and the complexity of the Oloroso. The Finos and Amontillados give subtle aromas, sharpness and elegance.
Harveys is the only Spanish product with a Royal Warrant from the Queen of England since 1895.