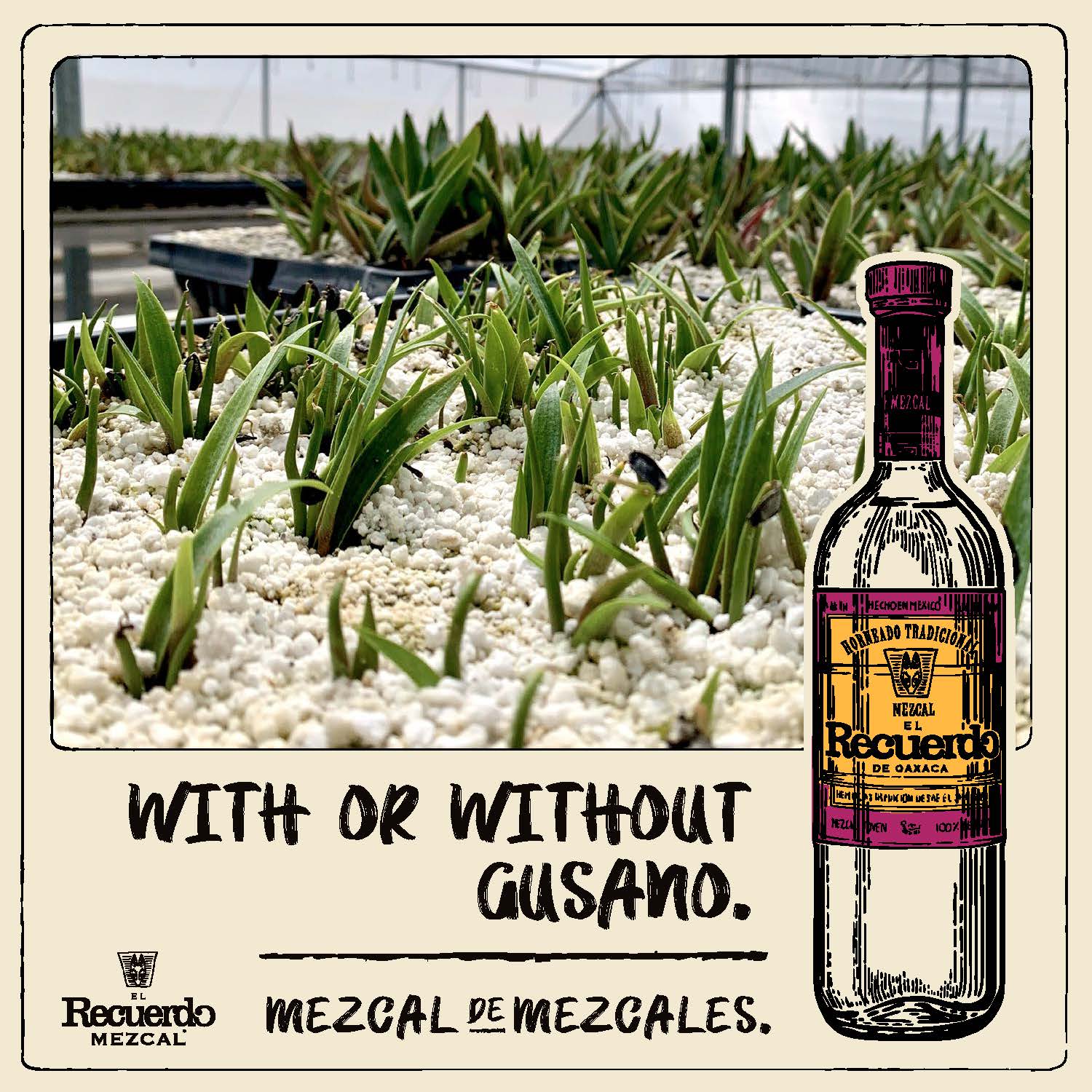 RECUERDO DE OAXACA is the essence of Oaxaca; its attitude, character, and pride in a bottle.
SMOKY: A smoky flavor is characteristic of the traditional Mezcals of the region, and an attribute connoisseurs seek.
AVAILABLE WITH OR WITHOUT GUSANO: RECUERDO DE OAXACA is available with Gusano for those who prefer the silky texture the agave-worm gives the liquid and the novelty of sharing it with friends, as well as without the worm for those who seek smoky notes with less complexity.
COOKED WITH CERTIFIED WOOD OVER RIVER ROCKS: The traditional techniques are honored and preserve the environment as well.
THE PRIDE OF MEXICO: RECUERDO DE OAXACA is the number one Mezcal sold in Duty Free; it is selected by international tourists seeking authentic gifts from Mexico.