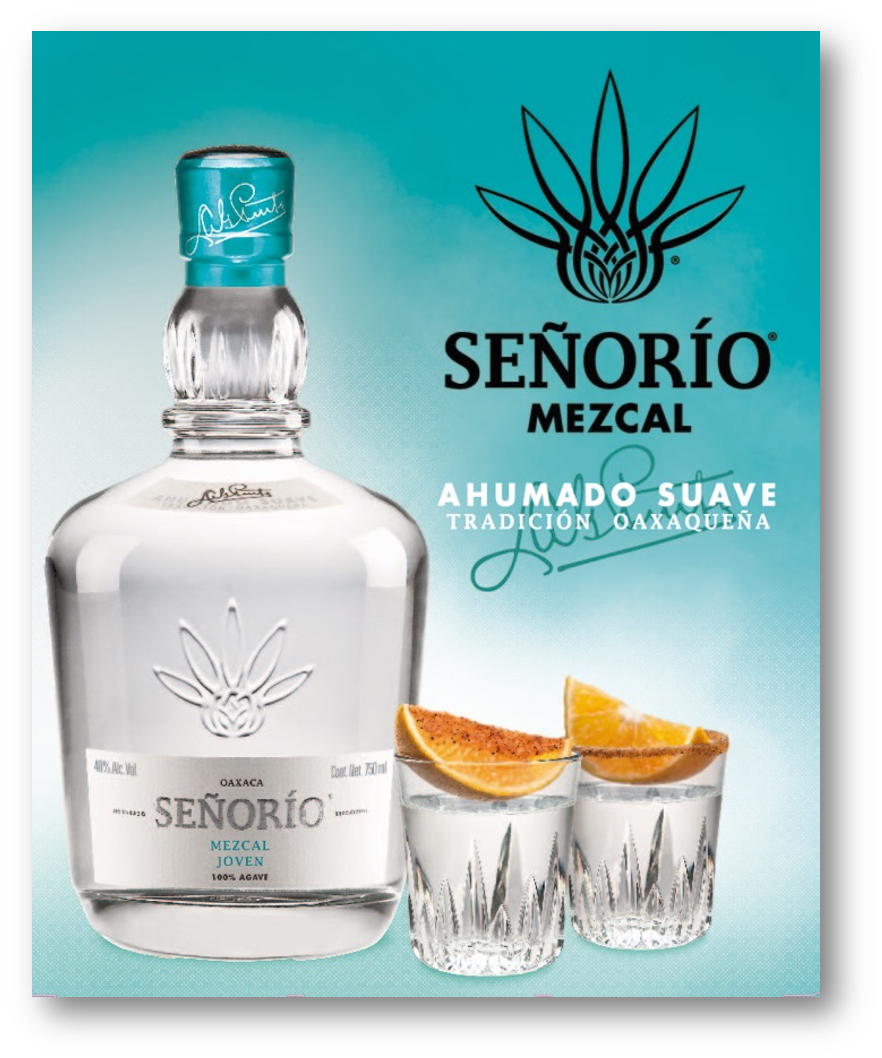 Coming from a centuries old tradition and part of the cultural fabric of Oaxaca, SEÑORÍO was born with a balanced taste and noble
character. It's a Mezcal created for those with knowledgeable palates, and those seeking new experiences. It's enjoyed in those every day moments that become unique, to celebrate simple things or the achievements of friends and family.
This traditional drink is an expression of our beautiful Oaxaca, with notes and textures that capture your senses.
AHUMADO SUAVE, SEÑORÍO is a Premium mezcal made in the traditional manner, with a mildly smoky flavor. It is the blend of two distillations of different intensities and aroma-taste profiles, for the perfect balance of mild smoky notes and the genuine taste of Espadin agave.
ORIGIN AND EXPERIENCE, SEÑORIO is an authority in mezcal, born from the passion, knowledge, hard work, and heritage of generations of Oaxacans. SEÑORIO reflects the colors of our land, our traditions, and the many shades that make up our bright blue sky.