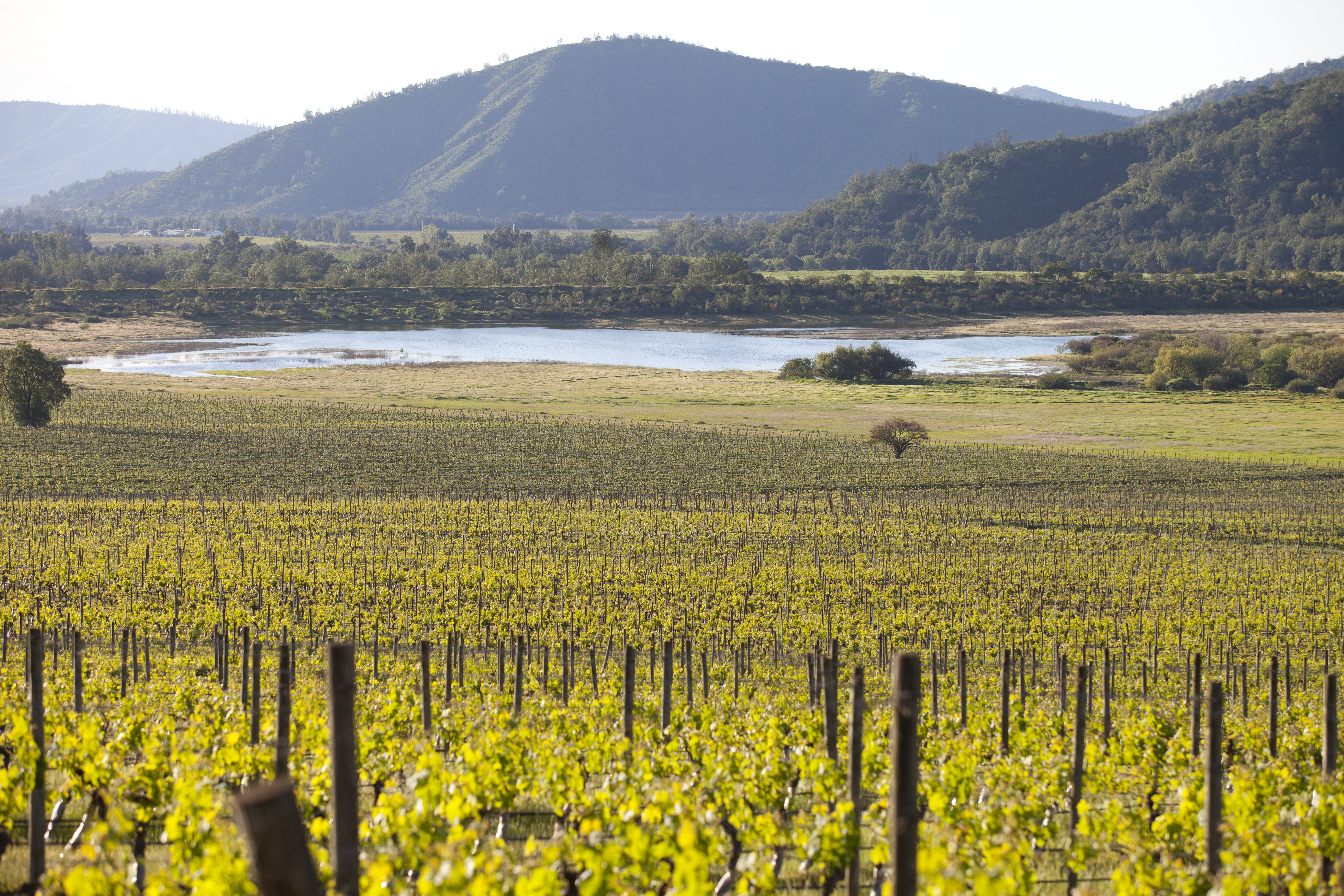 For more than 25 years Veramonte has been recognized in Chile and worldwide for the consistent quality of its wines.
Veramonte produces distinctive wines that are expressions of their origins. The winery is located in Casablanca, and the original vineyards were situated in a valley in Casablanca that when planted in the late 1990s was unknown to the wine industry. Veramonte was the first to invest seriously in the area and the project expanded later into other valleys and brands, with vineyards in the renowned winemaking regions of Casablanca (perfect for whites and cool-climate reds) and Colchagua (warmer and ideal for red varietals).
Veramonte follows organic practices throughout their estate, ensuring optimum conditions for vine growth and that the vineyards are sustainable over time. Living, balanced soil produces quality grapes that express the fullest potential of the terroir.
Veramonte is proud to parnter with the non-profit organization, Kiss the Ground @kisstheground. Kiss the Ground was created to focus efforts on healthy soils and create a symbiotic relationship with the earth. The organization promotes Regenerative Agriculture, which goes hand in hand with what we have been doing for years in our vineyards. They believe in farming principles and practices that aim to increase biodiversity, enrich soils, improve watersheds and enhance ecosystem services, eventually increasing yields and higher health and vitality for farming communities. Together we hope to promote Regenerative Agriculture and inform on the best practices to have a healthy ecosystem and we will donate to the cause for every bottle of Veramonte sold.