Latest: News & More
LA COPA: TOP 100 WINE ENTHUSIAST 2020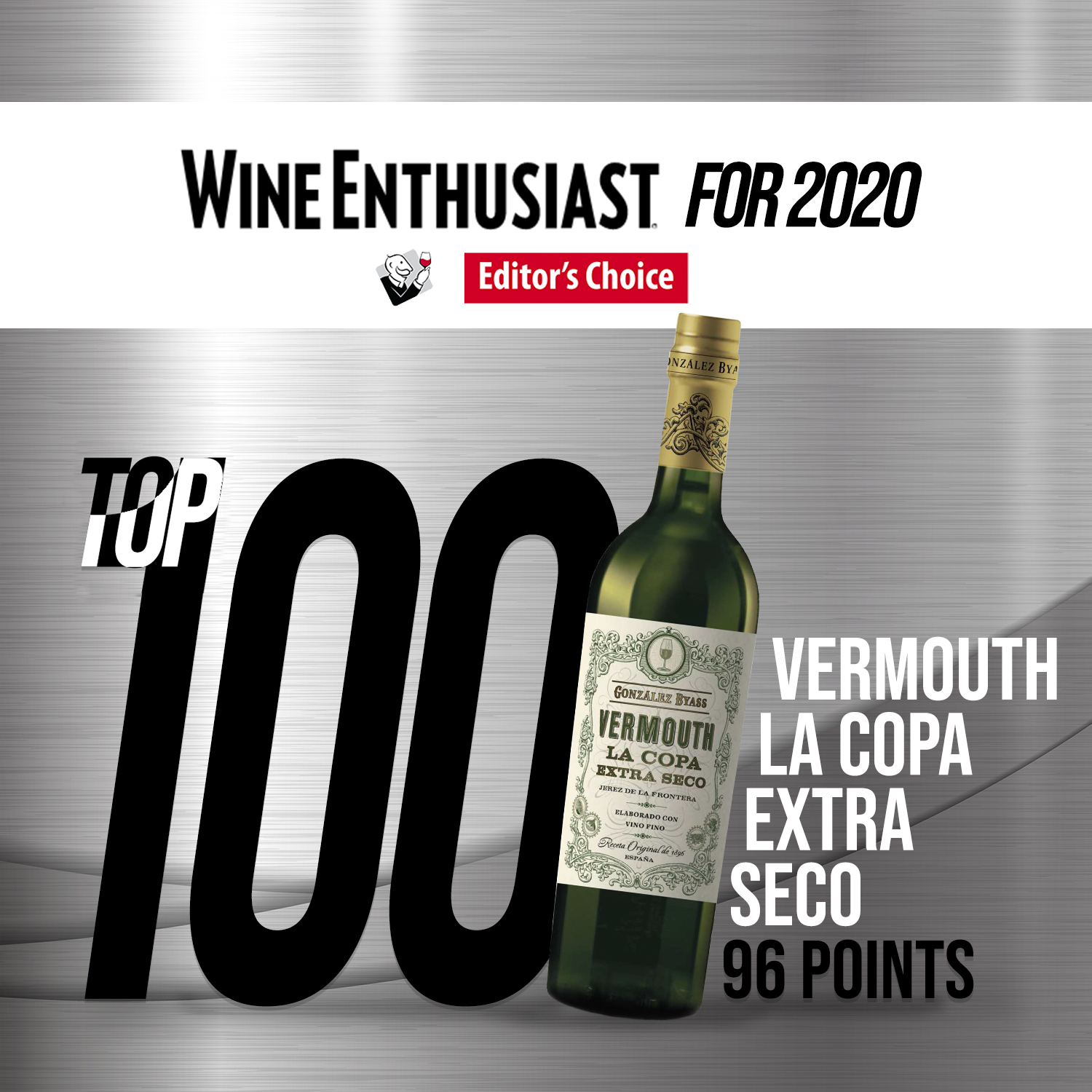 La Copa Extra Seco has made the Wine Enthuisast Top 100 Spirits for 2020 list.
La Copa Extra Seco was awarded 96 points and the tasting note was:
Made with fino Sherry, this pale-straw vermouth greets with a mild, slightly herbaceous aroma. The palate shows golden raisin and ripe pear tinged with basil and sweet cinnamon, with mouthwatering salinity on the finish. It's delightful to sip straight—especially when chilled—or mix into killer Martinis.