Latest: News & More
VILARNAU BRUT RESERVA REGIONAL CHAMPION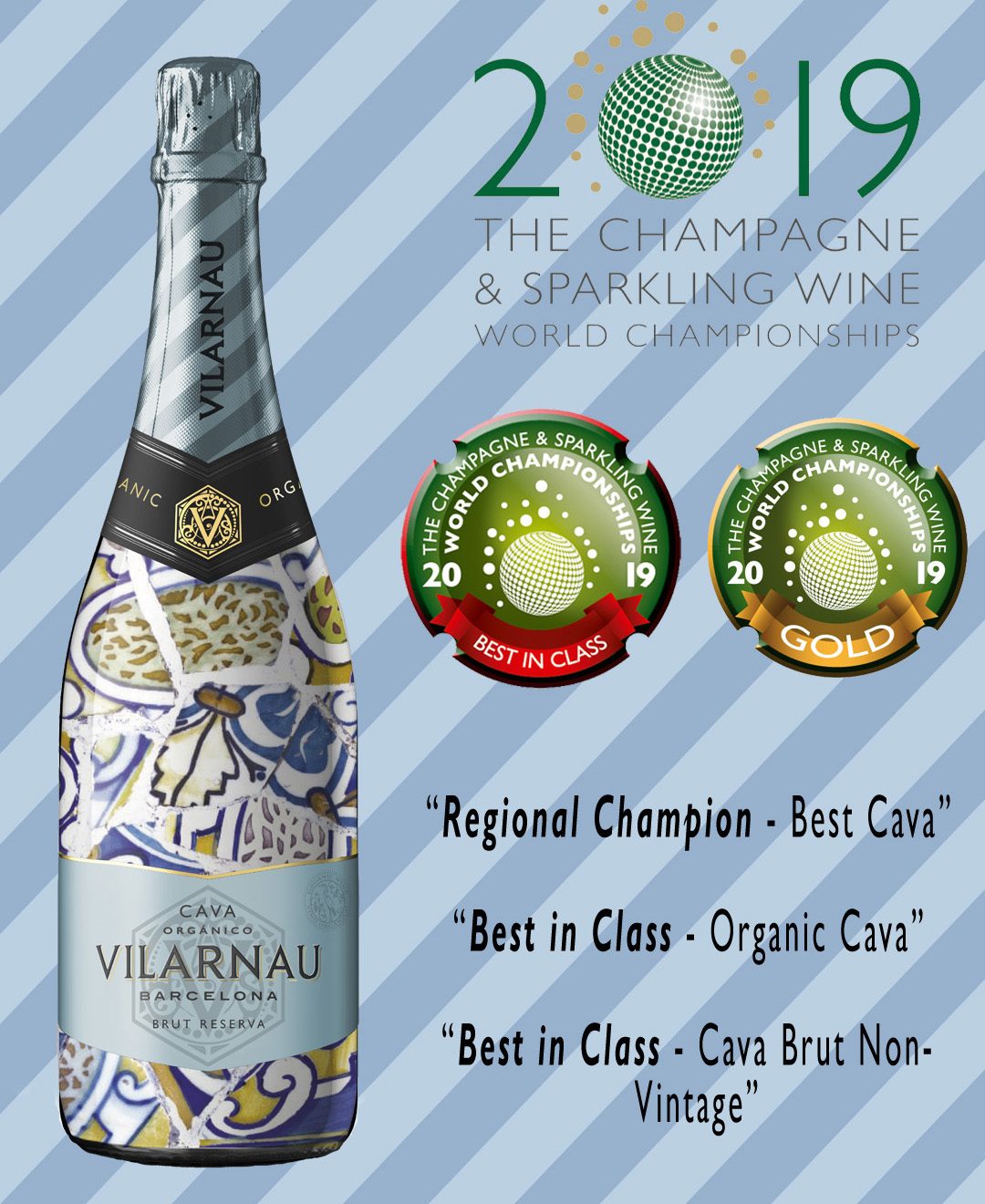 Vilarnau NV Brut Organic Reserva is a World Champion sparkling wine.
The leading cava has just won this outstanding accolade at the Champagne and Sparkling Wine Championships 2019
Artisan cava Vilarnau NV Brut Reserva has been ranked amongst some of the world's best champagnes and sparkling wines in the 2017 Champagne and Sparkling Wine Championships.
Voted the Best Cava at the 2019 CSWWC it also received the awards for Best Organic Cava and Best Non-Vintage Brut Cava, alongside gold medals for its outstanding quality. Competing against some of the world's top Champagnes and sparkling wines this put Vilarnau amongst the very best wines in its category.
The CSWWC is the most respected, comprehensive and rigorous international sparkling wine competition in the world, judged exclusively by renowned fizz experts Tom Stevenson, Essi Avellan MW and Dr Tony Jordan.
According to the competition organisers the key USP of the Champagne & Sparkling Wine World Championships is that all wines entered are tasted and evaluated by the same specialist sparkling wine judges, year in and year out, who must agree on all the medals awarded.
Commenting on the wine, Damià Deàs, chief winemaker at Vilarnau said, "We delighted with the result and it is the second time that we have performed so well in this auspicious competition. To be voted Best Cava by such a prestigious line-up of international judges and some of the world's most respected Sparkling wine experts is an honour and a privilege."