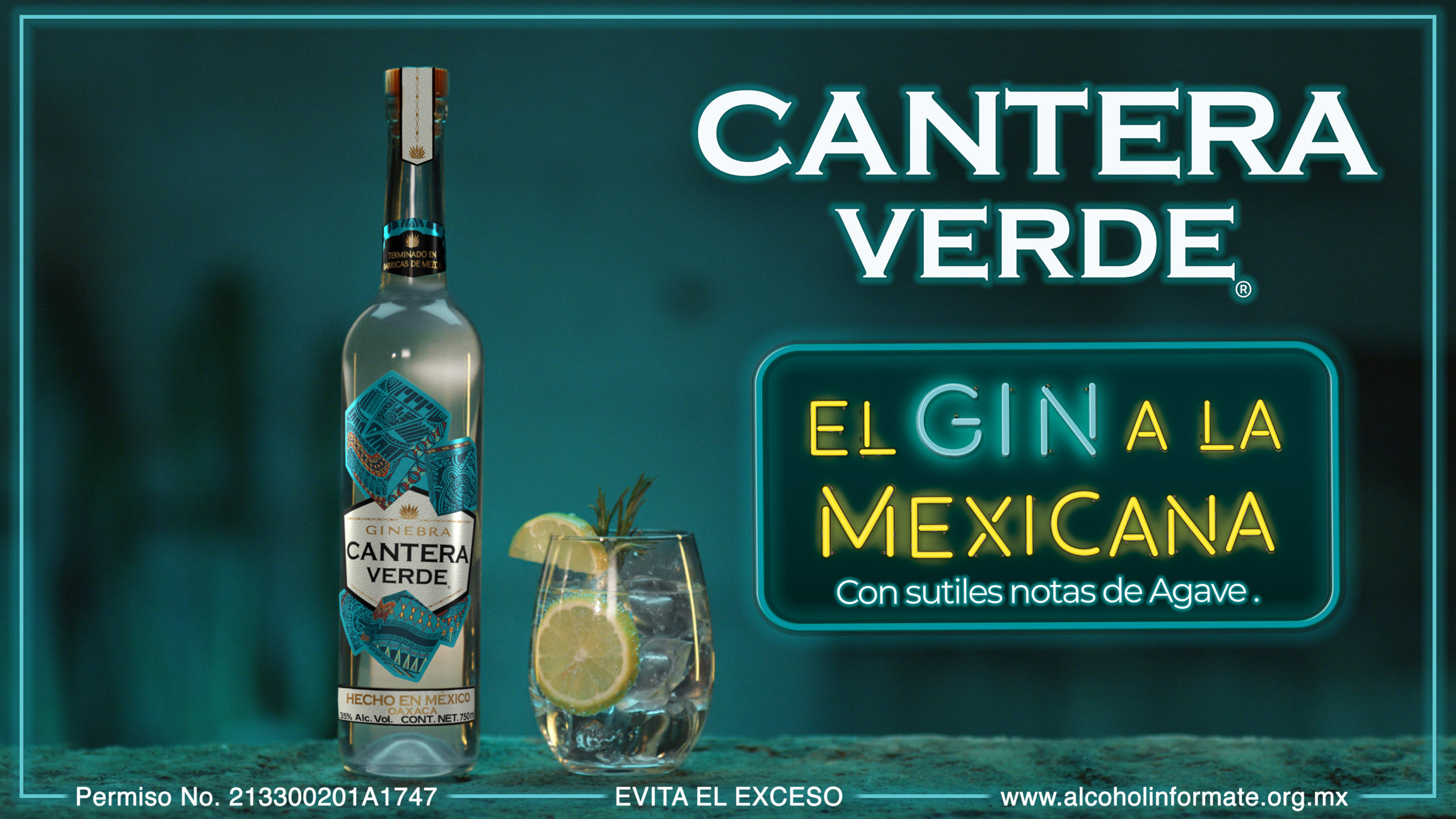 MEXICAN GIN FROM OAXACA
CANTERA VERDE is a new fresh Mexican Gin, with a distinctive flavor and a Subtle touch of agave; finished in mezcal barrels. The images of "alebrijes"  are captured on large cubes of green stones that allude to the famous green quarry of Ixcotel.
Cantera Verde is Oaxaca in a bottle: full of symbolism, local craftmanship, and surprising flavor.
Cantera Verde is a modern Mexican Gin that proudly represents the state of Oaxaca with an artistic design and fresh agave flavor. The name is based on the famous green quarry of Ixcotel used in many downtown buildings.  Artwork designed by famous local artists, Jacobo & Maria Angeles, stones with images of the "alebrijes" or spiritual guides of the Eagle, Jaguar &  Snake.
Cantera Verde mixes the iconic gin botanicals of juniper and cardamom in a 100% cane distillate spirits, with an uncommon finish – the liquid passes through mezcal casks adding subtle green agave notes. Proudly made in Mexico for the world.