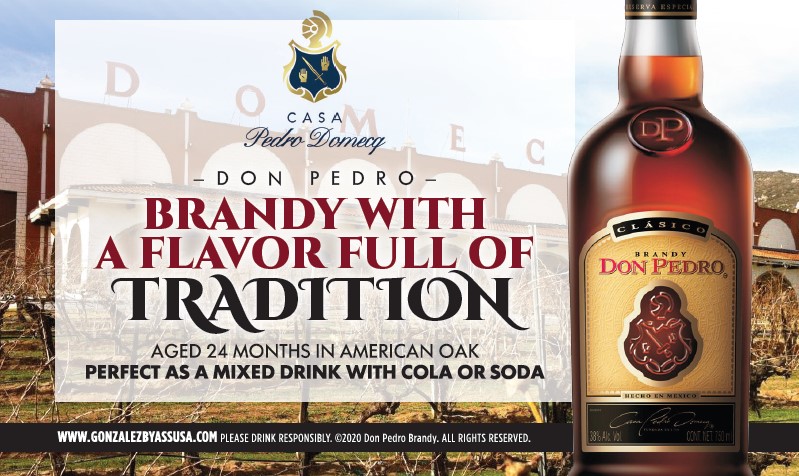 Pedro Domecq is a household name in Mexico. The Domecq company was founded in Jerez, Spain 1822 by Pedro Domecq Lembeye to produce high  quality sherries and later, brandies. In 1941 the company expanded into Latin America setting up brandy distilleries and soleras in Mexico and South America, and later launching Presidente in 1956 and Don Pedro in 1961. In 2017 the production plant in Mexico and the Presidente and Don Pedro
brands were purchased by Spain's Gonzalez Byass.
Don Pedro is dark amber in color with golden and red flashes. On the nose intense aromas of oak and dried fruits with subtle notes of caramel. On the  palate slightly sweet with a good balance between oak, honey and dried  fruits. It has a smooth taste, indulgent and serene finish.