THE MOST POPULAR BRANDY  IN MÉXICO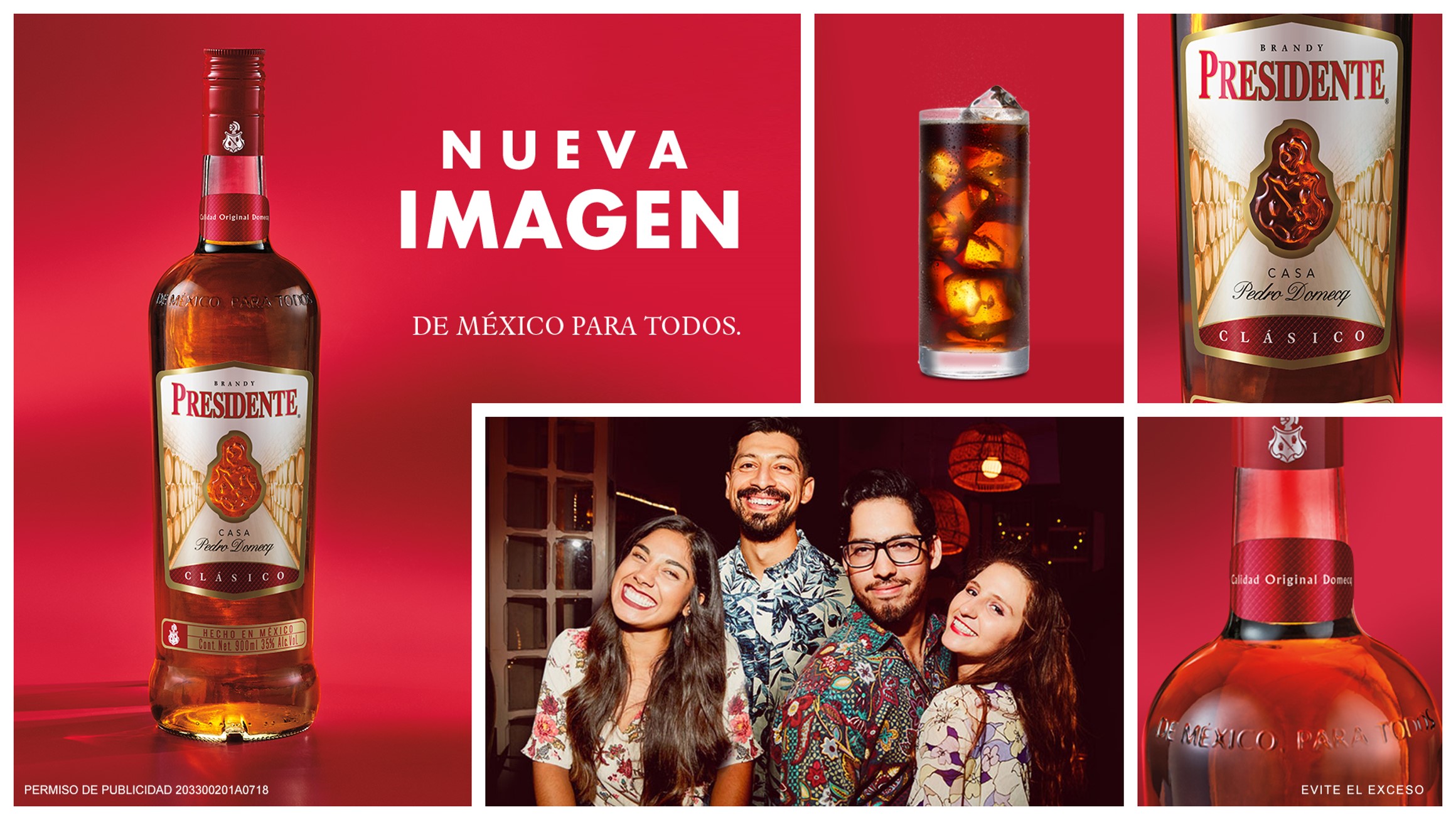 Pedro Domecq is a household name in Mexico where its most popular brand, PRESIDENTE, launched in 1956, is virtually synonymous with Brandy.
PRESIDENTE Brandy is clean and bright with a medium amber color. On the nose, it is fruity with vanilla, slight oak aromas and touches of caramel and almond. On the mouth, a sweet entrance which develops into a slightly bitter finish with notes of caramel and oak.